Ongoing Subscription
Literati Cultura: A Collector's Club is born out of our desire to share important and noteworthy books, to support books we believe in, and to build meaningful libraries of books we love. Since Literati's opening of our bookstore in 2013, we've embraced that notion of "curating" -- we have limited space and we must make deliberate choices. That's the beauty of independent bookselling: We choose what books we believe in, and what books we believe our customers will embrace.
We wanted to take this love for curation and support one step further: A Collector's Club for book lovers. A monthly subscription service where subscribers receive a delivered, signed first-edition of some of the best, most important, and noteworthy books being published today.
We chose "Literati Cultura" as the name for our signed first editions club because we see it as a way for us to connect readers directly to the process of curation and recommendation, and in the process, cultivate a unique book culture not just in Ann Arbor, but across the nation. By receiving hand-chosen books that we've curated, Literati Cultura will be a way for readers to cultivate their own reading and exploration of new writing. We also see it as a way for dedicated bibliophiles to build libraries with beautiful signed first editions, as well as provide a certain collectability.
Our logo for this book subscription service is an image of a type of bonsai called literati. The literati bonsai is named for scholars who used calligraphy to paint images of bonsai trees. The simple strokes used in the paintings were inspiration for the literati bonsai style. The bonsai tree itself is represents a kind of living art form, in the same way we see books as a living art form. And just as the bonsai tree, so too do books need cultivation. As do we ourselves, as readers.
Literati Cultura is an extension of our bookstore, and our bookstore's belief: To support strong, thoughtful, and provocative writing; to build a literary community; to celebrate and embrace the power of the written word and book.
If you'd like to sign up for Literati Cultura: A Collector's Club, it's easy to do:
You can sign up for our ongoing subscription plan. Pricing for the ongoing subscription plan is just whatever the price of the hardcover book retails for, generally between $25-$32/month. For an extra $6/month, we can ship the book anywhere in the U.S. Or, if you'd like, you can pick it up in the store (no extra charge).
You can also select a pre-paid gift subscription (click here for gift order form) to give to someone else, for 3 months ($100), 6 months ($200), or an entire year's worth of signed first editions ($400). Tax & shipping included.
As a bonus, throughout the year, we'll be collaborating with groups like Wolverine Press to include creative, limited-edition, exclusive art at no extra cost.
This is a great way to expand your reading habits, build your personal library with truly great signed first editions, and support the books we love to support.
Please click here to read our important FAQs and details about Literati Cultura.
January 2019
February 2019
March 2019
April 2019
May 2019
June 2019
July 2019
August 2019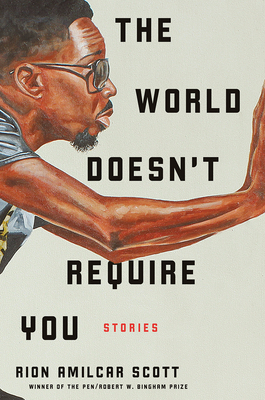 September 2019
October 2019
November 2019

December 2019